Thomala Seva Tickets Availability : TTD Online Booking
Thomala Seva Tickets Availability (Thomala Seva) is one of the daily sevas to Lord. Thomala Seva is followed by the Archana seva. Thomala is the Tamil word, and Thomala means decorating the deities with garlands. For Lord Balaji, there are basically three types of sevas like daily seva, Weekly and periodical sevas.
The Thomala starts after the vishwaroopa Darshanam. Before Thomala the priests can be swept from the sanctum with a broom and from idol remove dried flowers. In Thomala seva priests decorating the Lord Srinivasa, festival idols and the other idols with the tied colorful flowers and Tulasi garlands. In Tirumala Tirupati, Arjita Seva means performing seva Puja to Lord Venkateswara on payment of the fee.
In this seva the Lord Venkateshwara Swamy are bedecked with the fragrant, beautiful flowers. The Pushpa Kainkaryam sonde by Pradhana archaka. For this seva, the only thiruppavai is recited the several basketfuls of flowers for Lord Govinda. Devotees can allow and sit to watch this seva for more than half an hour. The beautiful different flower garlands are made into the several pieces and that pieces are at the particular size that enhances the respective areas to divide the beauty of Lord in the one manner.
This Arjita seva is performed on Tuesdays, Wednesdays, and Thursdays. And Friday, Saturday, Sunday and Monday this seva will perform in Ekantham. This Tomala is performed in the private (ekantham) on the months of May to July and the against the month Margasira that falls in the mid-December to mid-January.
In Tirumala Tirupathi, most of the sevas requires the devotes to where the traditional dress like dhoti around the waist and uttariya on the shoulder for men also salwar saree for women. After completion of this seva the Govinda giving devotes to feast their eyes.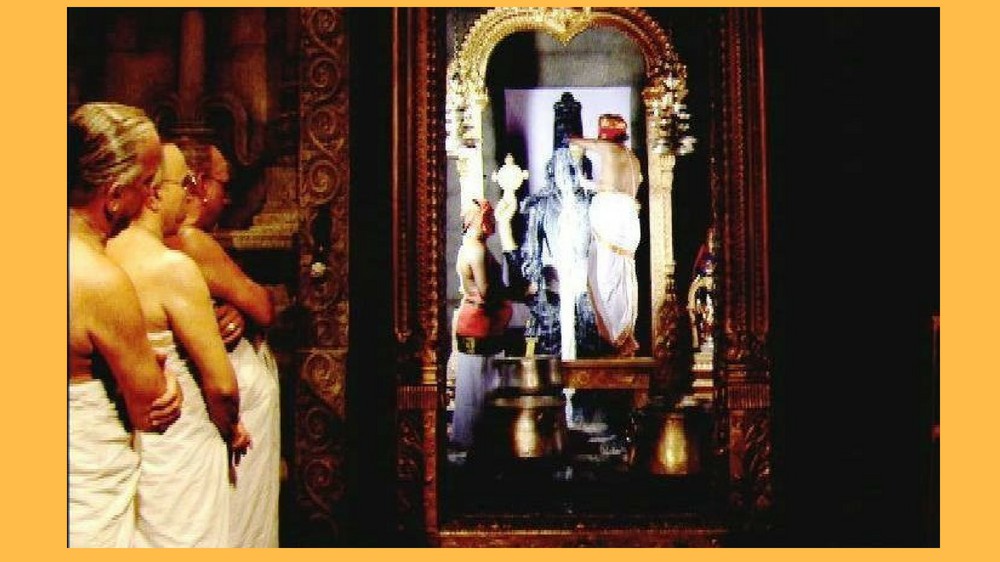 Timings:
Reporting time: 03:00 AM
Thomala Seva timing: 03:30 AM to 04:00 AM
 Ticket Cost:
Price of Thomala Seva ticket is Rs. 220
Prasadam for Thomala Seva: 2 small laddus
How To Book Thomala Seva

:

TTD Online Booking Registration Process

For Thomala Seva 10 tickets are released on daily basis for online booking and the remaining seva tickets are reserved under the current booking.

For this Thomala you can get booked the tickets in a lucky dip or random allotment at CRO office. The pilgrims can give their mobile numbers for the random allotment. If you are lucky then you can get the Seva tickets without any extra cost.

Check here to Book Thomala Seva Tickets Online: Book TTD seva tickets online

Also Read: TTD Suprabhatam Seva