TTD Temples Plans To Hold Annual Festivals From May 21st – June 4
TTD Annual Festivals From May 21st – June 4 ( TTD Temples Plans To Annual Festivals ) The Under Tirumala Tirupati Devasthanams (TTD) annual Brahmotsavam is done in the month of May. These festivals will be held in three temples. We already know TTD will manage and provide the good facilities for many temples and for devotees time to time
TTD Annual Festivals | From May 21st – June 4
Sri Govindaraja Swamy temple:
The annual festivals will be held in May 21st to 29th at Sri Govindaraja Swamy temple in Tirupati
On May 20th, there is the initiatory ritual Ankurarpanam in that Sri Govindaraja Swamy temple. There are the many major events like Garuda Seva on May 25th, Chakra Snanam on May 29th and Rathotsavam on May 28th
Sri Venkateswara Swamy temple:
And Sri Venkateswara Brahmotsavams at Tirumala Tirupati Devastanam run the Andhra Ashram in Uttarakhand (Rishikesh) will be held from this month May 27th to June 4th
This main event starts with "Dhwajarohanam" on May 27th in Karnataka Lagnam, and the Rathotsavam on June 3rd 4 AM also Kalyanotsavam at 4 PM
Karimanikya Swamy temple: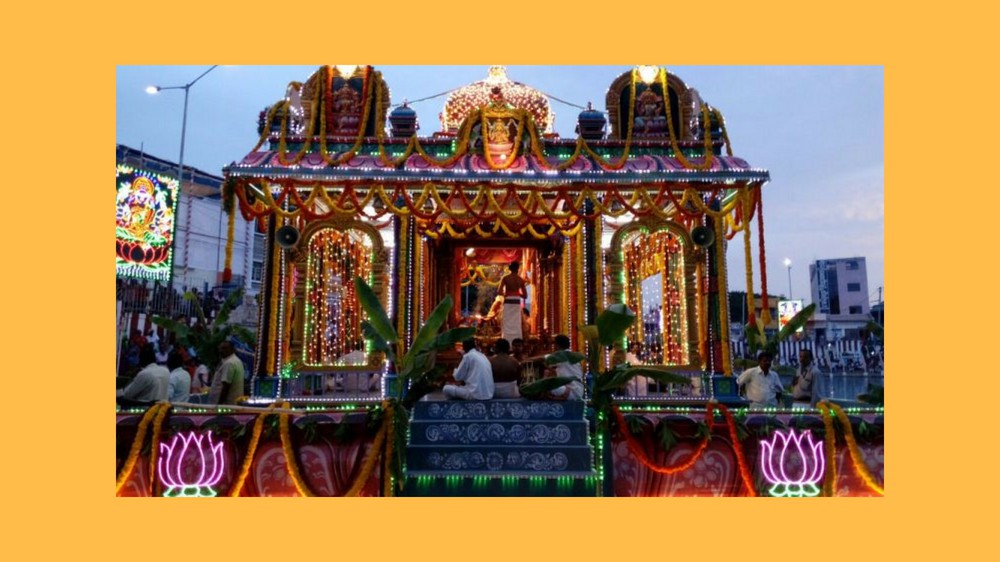 This Tirumala Tirupati Devastanam plans to hold the annual festivals at Karimanikya Swamy temple which is located in Tumour village near Naidupeta (Nellore District) in a big way from 27th May to June 5th.
The main idol in Karimanikya Swamy temple will be cleaned with aromatic products at the time of "Koil Alwar Tirumanjanam" on 22nd May as well as Ankurarpanam on May 26th, 2018.
In Tirupathi, Tirumala Tirupati Devasthanam management is excepting huge turnout in pilgrim crowd. This TTD making all arrangements for devotes and temples necessary things for this annual festivals. For many years they can easily handle the facilities for temples.
TTD wants to provide the clean facilities at cottages and guest houses for devotees at this annual festival. Every year, normally in the month of May these annual festivals are held.
So, interested devotees make the tickets for this temple to see the annual festivals at mentioned dates. Visit temples for Lord Srinivasa Darshanam for your bright future and we hope that makes your wishes became true
At the time of Brahmotsavam, the Puja will perform for small idols of Lord along with his wives for not the main idol. Every moment in Tirumala is considered and celebrated as festive occasion and the most important festival is Brahmotsavam.
Why because this Brahmotsavam is celebrated on annual basis? For this annual festival, so many pilgrims visit Tirumala for Lord Blessings.
Also Read: TTD Provides Token System For Common Devotes To Sarva Darshan