Arjitha Brahmotsavam Seva Tickets Availability : TTD Online Booking
Arjitha Brahmotsavam Seva Tickets Availability (Arjitha Brahmotsavam ) In Tirumala Tirupati Devasthanam, the Arjitha Brahmotsavam is performed on the daily basis for Lord Venkateswara.
After completing the Kalyanotsavam, the Arjitha Brahmotsavam Seva is started. Arjitha Brahmotsavam is the shortened manner of the Brahmotsavam event. The Arjitha Brahmotsavam is performed at the Vaibhavotsava Mandapam i.e., opposite to the main temple where the Vaahanams are kept throughout the year.
In this Seva, Utsava Murthy Lord Sri Malayappa Swamy and his consorts Sri Devi and Bhu Devi are seated in Pedasesha Vaahanam, Hanumantha Vaahanam, and Garuda Vaahanam.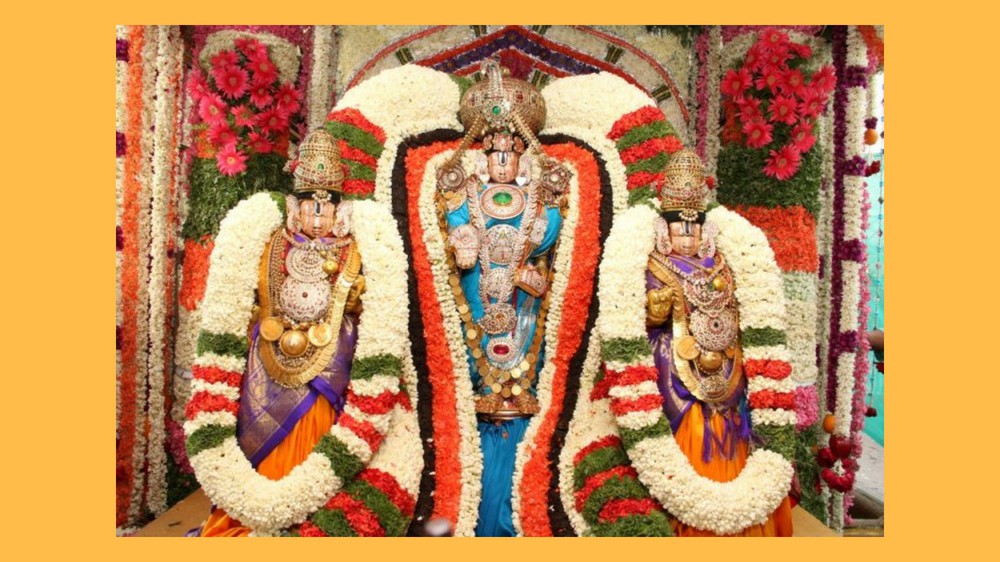 Timings for Arjitha Brahmotsavam 
For Reporting Time – 01:00 AM
Arjitha Brahmotsavam Seva will start at 02:00 AM– 03:00 AM.
Devotees should gather one hour before the Seva time at Vaikuntam Queue Complex-1.
Reporting Place for Brahmotsavam 
Devotees are entered for Supadham or Vaibhavotsava Mandapam.
If Supadham is very crowded, then devotees will be updated about the reporting at Vaibhavotsava Mandapam
Arjitha Brahmotsavam  Ticket Cost
The cost of Arjitha Brahmotsavam  Ticket is Rs. 200/-
It is one ticket per person
To carry ticket along with a photo, ID proof
Prasadam for Arjitha Brahmotsavam 
2 small Laddus and Vastra Bahumanam (for Men Upper Cloth (uttariyam) and for Women 1Blouse Piece) are given to the ticket holders
How To Book Arjitha Brahmotsavam Seva: TTD Online Booking Registration Process
You can book for only one Seva Ticket will allow within 6 months
Advance booking of Arjitha Brahmotsavam Seva can be booked from the online before 3 months.
Book Arjitha Brahmotsavam Seva Tickets Online here: Book TTD Seva Tickets Online
Also Read: TTD Sahasra Deepalankarana Seva