Archana Seva Tickets Availability : TTD Online Booking
Archana Seva Tickets Availability (Archana Seva) is one of the most important daily seva for Lord Venkateswara. In this Archana, Sahasranamarchana is performed for the main deity Lord amidst chanting of his 1000 names.
After completion of Thomala Seva, Archana will start for Lord Srinivasa. Archana is performed for Lord thrice a day. All devotees are allowed to participate only for morning Archana except Friday, Saturday, Sunday and at the time of Brahmotsavam
And the second Archana has performed in Afternoon in Ekantham and the third Archana in evening. At the time of Archana, priests placed the flowers at the feet of Lord Venkateswara and daily 200 devotees are sitting in front of Lord nearly half an hour. Many devotees bring the holy book which contains the Shasranamas and recite with the pandits.
Previously, TTD implemented the scheme for Archana for 5 years where Ubhaydhar was paid some money Rs 5000 and allowed for Archana for 5 years on the day when he wants.
Archana Seva History in Tirumala: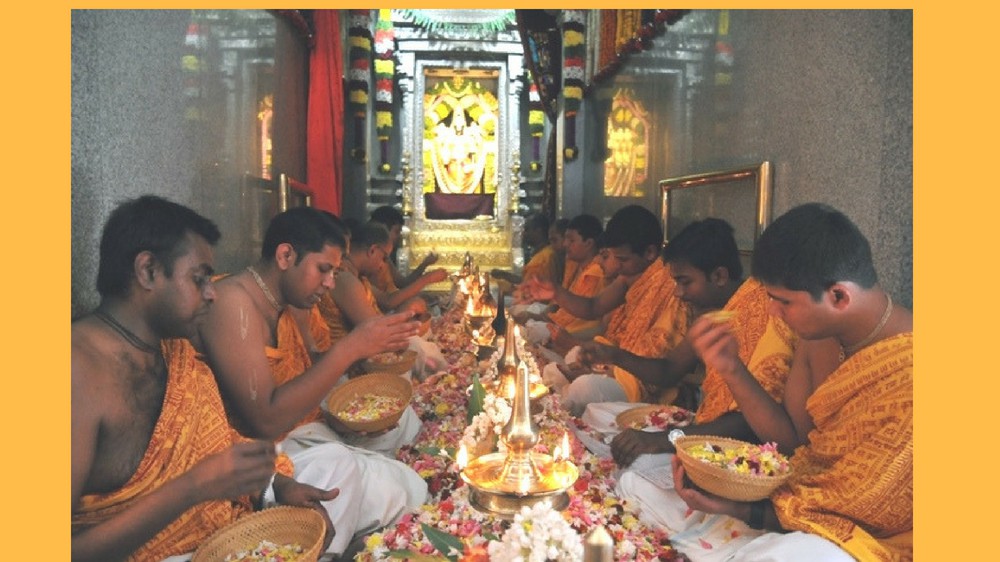 The starting date of Archana is not mentioned in history. But in this press are praises Lord Srinivasa in 1000 different names are repeated traditionally in Sanctum trice a day.
Timings for Archana Seva:
Reporting Time: 04:00 AM
Archana Seva timing: 04:30 AM
Ticket cost for Archana Seva:
Price of Archana Seva: Rs 220
Prasadam :
How To Book Archana Seva: TTD Online Booking Registration Process
Atjitha Archana tickets are release once in a month for online booking. And the devotees are a book only 2 tickets for one Login ID
There is the lucky dip for Archana booking. Devotees have enrolled their details at Vijaya Bank counter at Tirumala for the lottery system. Lucky dip result process in the evening hours. The Devotees who get the tickets from MBC 34 counter by paying the ticket cost.
Book Archana Seva tickets here: Book TTD seva tickets online
Also Read: TTD Daily Sevas
Dress code:
For this Archana traditional dress code is compulsory:
Men should wear Pancha Dhoti, Kurta Pyjama and
Women should wear half saree, Punjabi dress or churidar with Dupatta, saree