TTD Darshans List Online Tickets Availability : TTD Online Booking
TTD Darshans List Online Tickets Availability (TTD Darshans) The Tirupati is one of the famous and most visited holy places in India; many people will visit Tirumala from different states for Darshan of Lord Venkateswara. There will be long queue lines and it taking hours together to get blessings of Lord
Tirumala Tirupati Devasthanams offers various different types of Darshans to devotes, nearly 50,000 – 60,000 devotes visit Tirumala every day. There will be a huge crowd with long queues, to get rid of this crowd, various Darshans helps devotees to have peaceful Darshan of Lord Balaji!!!
This article will give details of types of TTD Darshans in Tirumala and their importance. So let's have a look
The list of different types of TTD Darshans offered by TTD as per schedule | TTD Online Booking Registration Process
Sarva Darshan (Free Darshan):
Sarva Darshan is also called as Free Darshan, which is for all. With this Darshan devotes can enter directly into the queue, there is no need of buying tickets.
The timing of Sarva Darshan will be based of the crowd. TTD facilities free tea, coffee, food for the pilgrims in queue as they wait for a long time.
The entry of this queue is located on Vikuntum Queue Complex (VQC) – II, opposite to the TTD Museum
Divya Darshan (pedestrians via Srivari meetu and Alipiri route)
This Divya Darshan for the pilgrims who comes to Tirumala by foot through pedestrians via Srivari meetu and Alipiri route, this is Darshan is free of cost with including free accommodation and free locker facilities for Divya Darshan Tickets holders.
They also facilitate free meals at PAC II or Matrusri Tarigonda Vengamamba Annaprasada Bhavan
The Sudarshan Token Darshan system helps the devotees to minimize the waiting time in queue, for this scheme pilgrim must book tickets in advance and it will be issued with specific date and time for Darshan
The cost of the Sudarshan Token Darshan tickets is Rs. 50.00 and you can book in various counters situated in Tirumala or at TTD information centers all over India.
Seegra Darshan (Special Entry / Quick Darshan)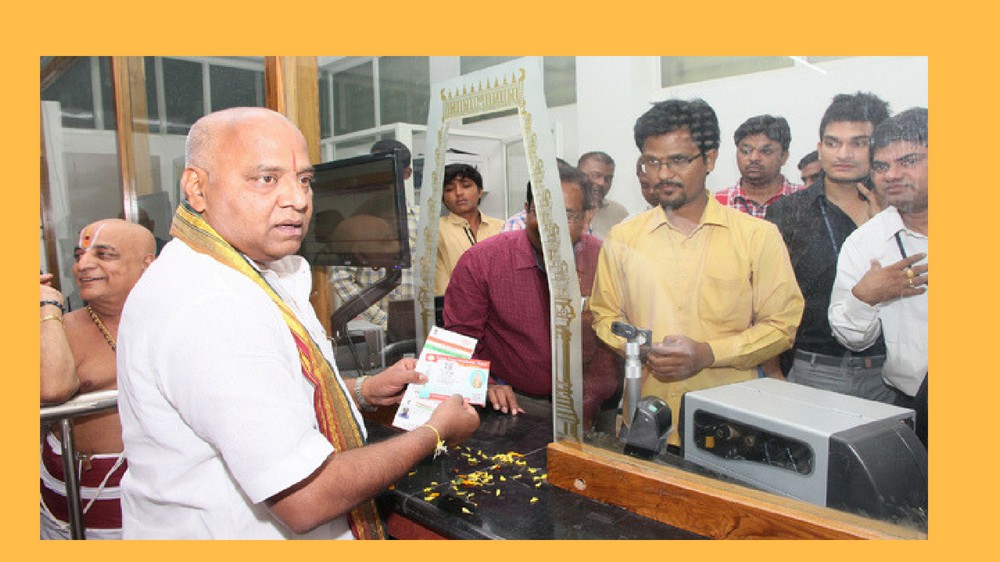 Seegra Darshan (Special Entry / Quick Darshan) will provide quick Darshan to the Pilgrim and this is introduced in 2009 in Tirumala Tirupati Devasthanams. The ticket will be issued at VQC – I counter, it gas 4 counters with the separate queue. You can book them through online in advance
After taking the tickets, the devotes will be permitted for Darshan directly and the cost of this ticket is RS.300/- per individual with 2 Laddus free of cost
Seegra Darshan tickets will be issued on all days as per specified slots timings. Timings will be from 09.00 AM – 7.00 PM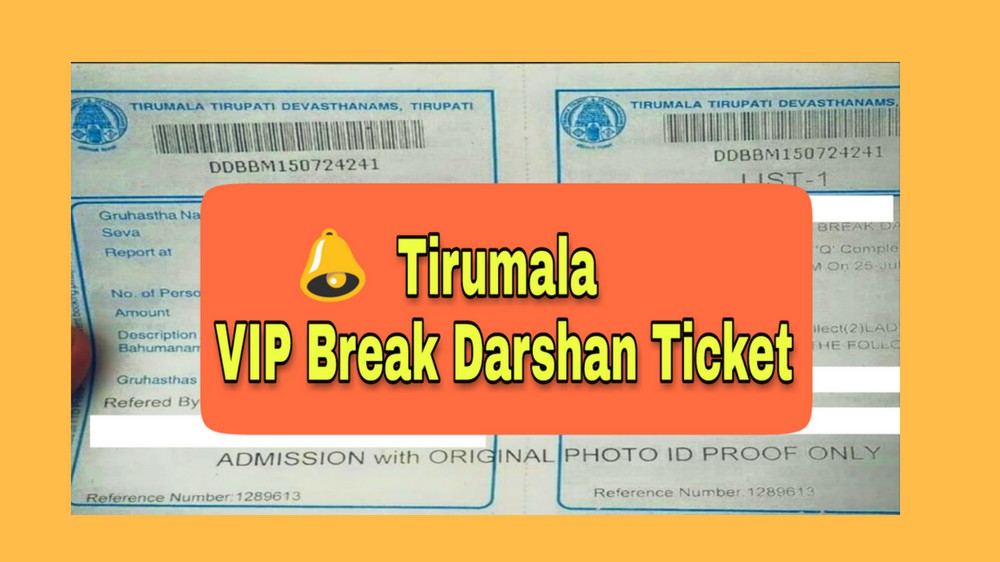 This Darshan is specially designed for VIP/VVIP personalities from all over the world. To avail, these offer devotees must get confirmation from JEO Office, Tirumala.
Cost of the Ticket is Rs. 500/- per individual. In festival times or in the heavy crowd, TTD will cancel this Darshan
Timings of VIP Break Darshan from 6:30 am to 7:00 am
Special Darshan For Senior Citizens and for Physically Handicapped:
TTD facilitate special Darshan for senior's citizen and physically handicapped, as per the new rule this Darshan will be allowed in 2 different slots timings from as if Reporting time is 8 AM then, Darshan timing is 10 AM and if Reporting Time is 1 PM then, Darshan timing is 3 PM
Entry for this Darshan is from NahaDwaram, near Sahasra Deepalankara Seva Mandapam. On Fridays, this Darshan will be allowed afternoon (3 pm) only
Special Darshan for Parents with Infants below 1 year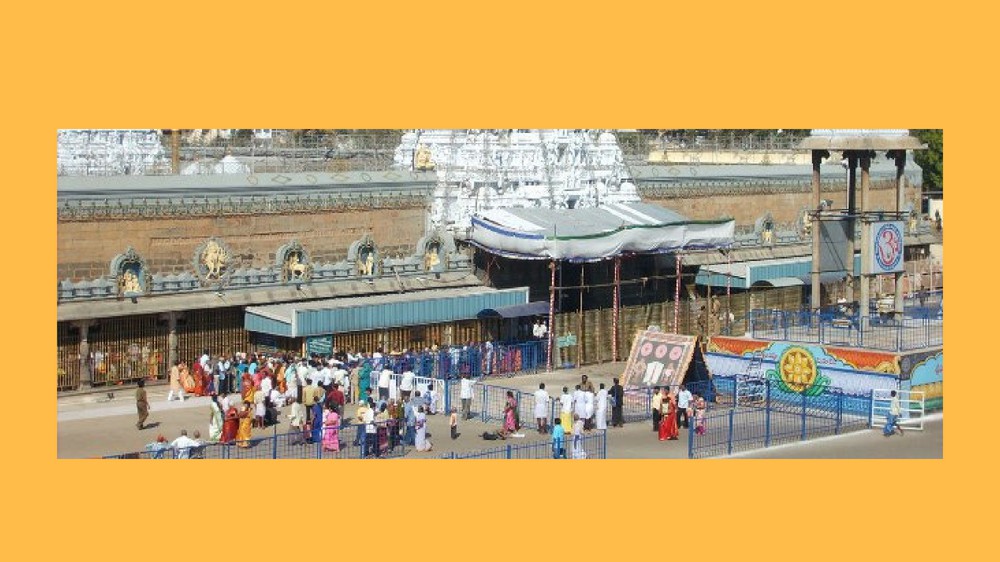 Under this system, TTD has provided the Darshan facility for the parents along with their Infants who age is below 1 year. The entry of this Darshan is near VAC-I and this Darshan is Free of cost from Tirumala Tirupati Devasthanam.
 Important Note for TTD Darshans:
All pilgrims who comes for Darshan must ware Tradition Dress only
Male: Dhoti, shirt / Kurta, pyjama
Female: Half saree/ saree and churidar along Dupatta
pilgrim who booked tickets in advance must arrive at respective counters on exact Reporting Time
all pilgrims must carry the same ID proof, which is used at the time of booking and age proof should be produced for children below 12 years for free entry.
Book Darshan Tickets Online Here:  TTD Darshan Tickets Booking
Also Read: TTD Seeghra Darshan