Sarvadarshanam is the free darshan where the devotees wait and turn to catch the glimpse of the Lord Venkateswara in the Queue Compartment at Vaikuntam Queue Complex – 2.
For every day, more than 60,000 to 80,000 devotes visit the Venkateswara Temple and for a lot of visiting pilgrims in Tirumala. TTD has initiated efficient systems of darshan.
Free Darshan system is free for all devotees to have a quick look of the Lord Venkateswara in the sub-compartments of Vaikuntam Queue Complex – 2. In this darshan, the token is not allowed. The timings of free darshan differ from every day in the week.
A queue system secures that the devotees can move a gradually through the Queue Complex. Then the TTD can maintain a wide range of facilities to provide the halls in the Queue Complex are spacious, airy and clean.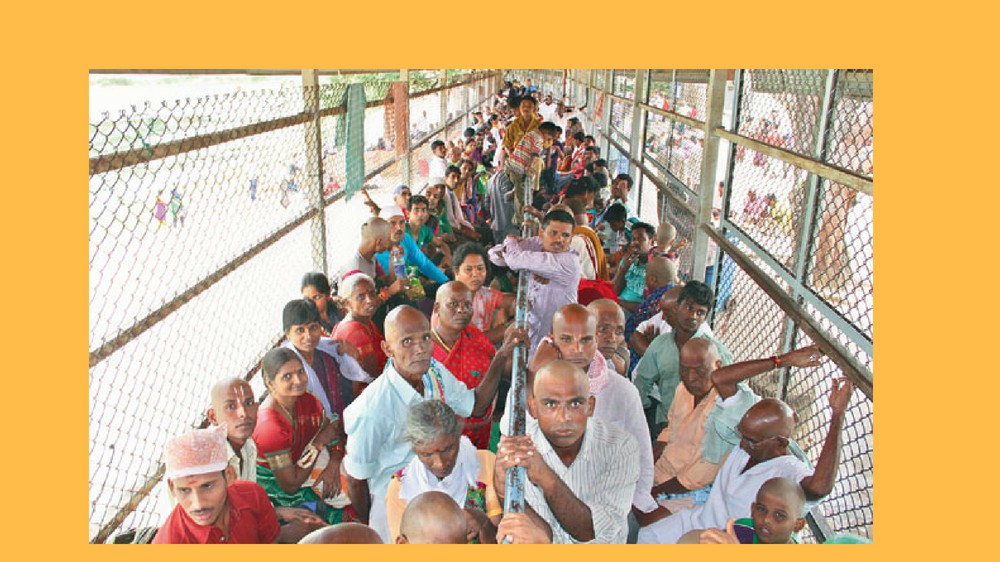 TTD provides some facilities in Sarvadarshanam for devotees as
Milk, Tea, Coffee, water are provided for waiting in darshan for free of cost at every 3 hours.
Free medical facilities also provided at free of cost
Annaprasadam and water will arrange for the waiting halls on free of cost
Toilets are well maintained and Ro filter water is available
In the waiting hall will arrange a closed circuit television have devotional and music programs for relaxing.
Timings for Sarvadarshanam
The schedule of the Sarvadarshanam is different from day to day and depends on the rush on that day. For a normal day, can take 8 to 12 hours are allotted for the darshan. On the special occasion and holidays will take 14 to 20 hours then the entrance of this darshan through Vaikuntam Queue Complex and the series of interconnected halls that the main temple.
Read other darshan information also: TTD Darshan Types
Book Darshan Tickets Online Here: TTD Darshan Tickets Booking 
Also Read: TTD Divya Darshanam